MISSIVE 3
A Brief Lesson in Shark Anatomy using the 5-cent Tarot's Eight of Buttons
The Eight of Pentacles is typically mapped, astrologically, to the Sun in Virgo: this specifies an exaltation of monastic discipline and labor. The Thoth tradition categorizes this as the virtue of Prudence, which is actually a trump to itself in certain versions of Minchiate, a close cousin to Tarot. For now, we won't go there.
The card denotes the completion of a difficult working or some other signifier of mastery. The Waite-Smith interpretation of this is very simple: an artisan with a hammer and chisel. It is unique in that, at the time we view the image, it is not fully posed, but still under construction: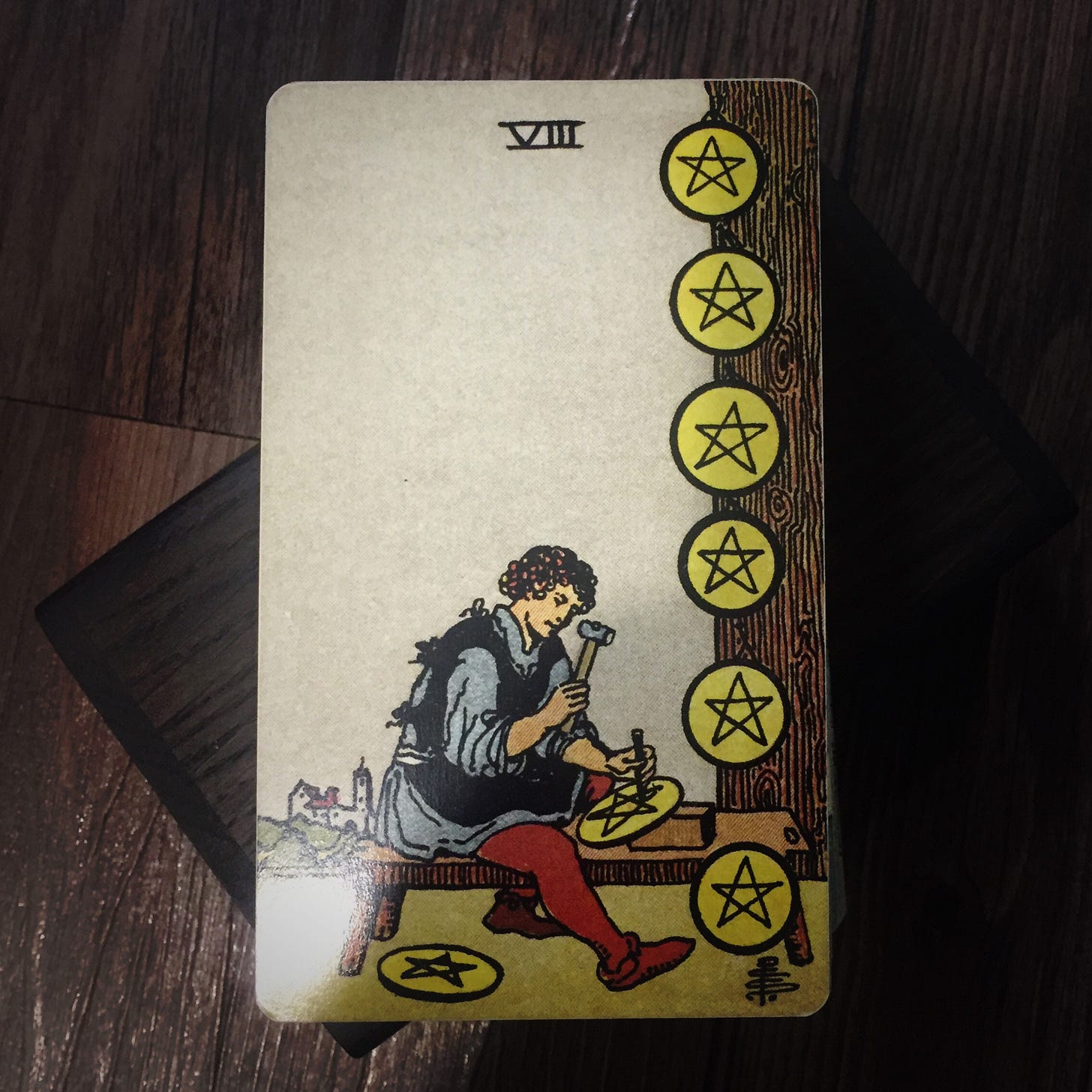 This is because the point is not the work itself, but the ability to reproduce it.
The 5-Cent tarot intrigued me with its interpretation, by fusing the figure and his tool into a single organism, exemplified by the hammerhead shark: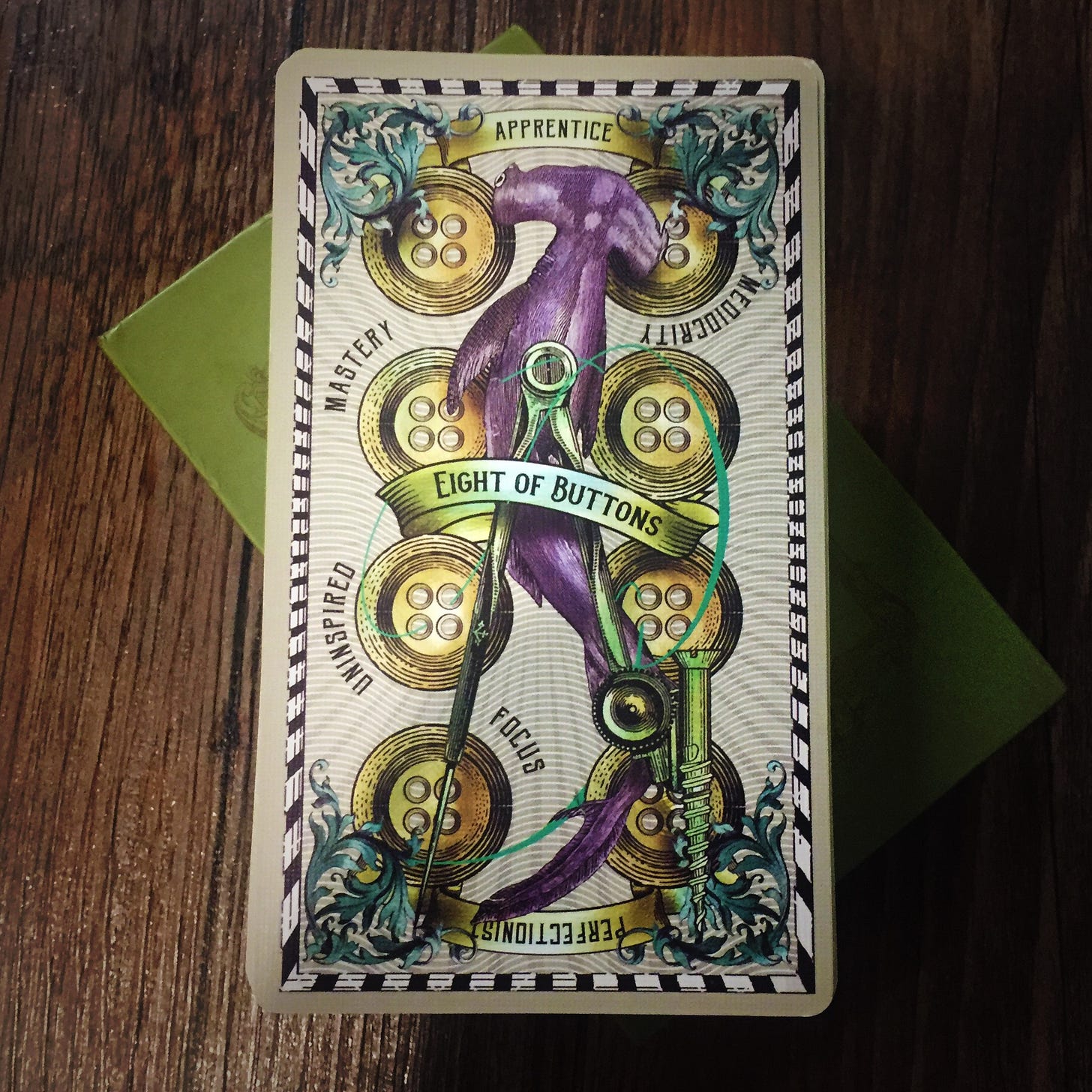 The deck's choice of buttons to demonstrate this suit's principles could fill its own missive. We will leave it for now.
When we consider the anatomy of a hammer, there ought to be a brief acknowledgment of its absurdity. Its face is separated from the rest of its head by its throat, and also lies at a right angle to its single eye: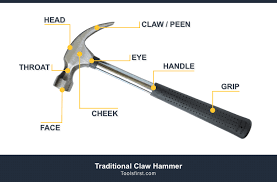 It has no mouth and it must scream.
The hammerhead shark corrects these errors: neck, face, and eyes are connected in the order one might expect, albeit with some obvious adjustments from the anthropic. Hundreds of millions of years of natural selection have gradually elongated its skull into a masterpiece of evolutionary technology: a receiver dish lined with unique organs known as ampullae of Lorenzini. This adaptation optimizes the shark's nervous system for hunting invisible prey, in that it can perceive the electric potential between living things and their surroundings, bypassing even the most sophisticated camouflage. Its incredible vision produced by near-orthogonal eyes is practically an afterthought.
Most art is a form of organization: arranging matter to produce a specific and effective result. The evolution of a creature like the hammerhead is no different. That being said: evolution never ends. Each shark is just another pentacle hammered together by the previous generation. The secret to the artisan's mastery is that he is always in the process of improving his craft.
---